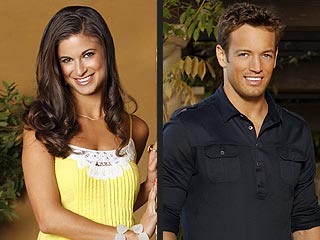 Sad news everyone:

Ames and Jackie

broke up!

And they didn't even last long enough to enjoy watching "

their episode

."

You know the one where he waved goodbye at a chance of $250,000 and went chasing after her limo.
Bummer.

Didn't see that one coming.

Jake and Vienna most definitely.

Brad and Emily, sort of figured they'd fizzle.

But Ames and Jackie, nope, didn't see that one coming.
Poor Jackie.

I say poor Jackie because the speculation is that he broke up with her.

But really it is poor Ames cuz Jackie was a keeper!
Question:

Did you think they would last?

Do you even care…
J
Do you think I should just let it go and stop watching such drivel?