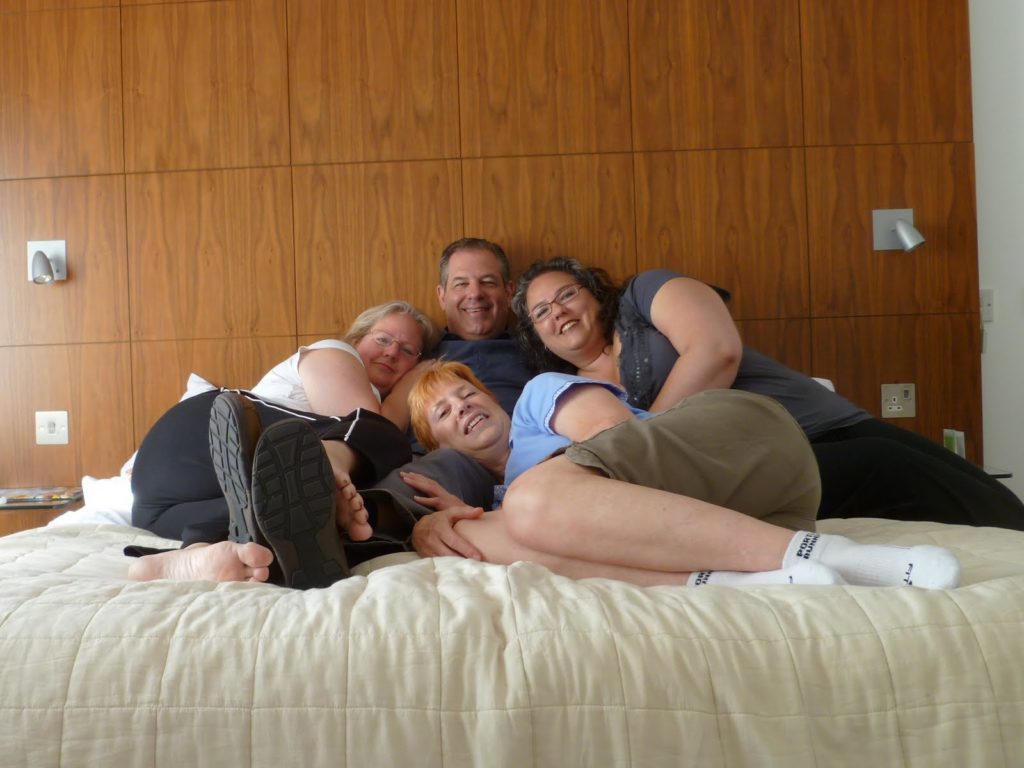 I just got back from travelling around Italy with 3 great friends:

Linda Voelsch, Amy Hubbard and Eddie Keener.

We laughed, we cried.

We ate, we prayed, we loved.

And then we ate some more.
This trip was a year in the making but over in just 17 short days.

It was full of planes, trains and automobiles as well as pasta, gelato and wine.

Oh and laughter; uncontrollable, from the gut laughter.

I was full on with my "Man Laugh" as friends refer to my throw my head back and laugh from my toes laugh.
And then there was the lone testosterone amongst 3 estrogen filled beauties.

Poor Eddie.

He finally had to have a "Boy Day" in Venice.

A man can only stroll through so many

Murano Glass

stores before his head starts to spin.
And when I say it was the Best and Worst of times, I am being very serious.

Not worst when you think of the grand scheme of things, but worst when you think of a dream vacation.

But missed plane connections, flat tires, getting lost and even a hospital visit couldn't tarnish the final outcome: The blessing of being able to spend 2 ½ glorious weeks with friends in Italy!
Stay tuned over the next few weeks and I'll give you the highlights…
Question:

What is/was your dream vacation?