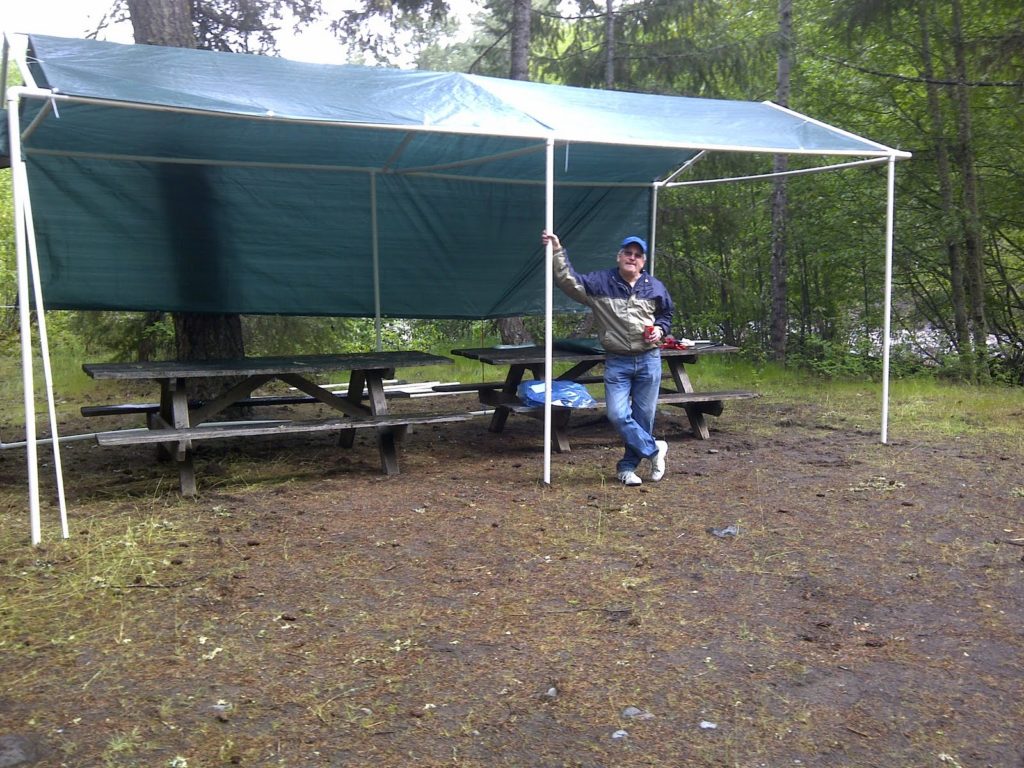 Mark and Matilda
Let's see how I scored on my pre-Memorial Day camping trip list:
Yes indeedio!

It was put to the test during a 20 minute hail storm–IN MAY!!
Our rainy/sunny/rainy/sunny weekend was sandwiched between two glorious, sunny weekends. But I'm not complaining–really!
2.

Beat the pants off of the kids in Speed.
Sadly, I didn't play any card games this trip.

Nor did I read a single word of a book.

Very unusual for me.
3.

Successfully dodge all the marshmallows spit at me.
As I was oh so very innocently sitting at the picnic table I noticed a few marshmallows sail past me, and I hollered, "We're under attack!"

So that would be a no.
4.

Take advantage of any sun breaks and walk off all the chocolate I stressed ate last week.
Not once!!

I did take many a leisurely walk though, but I did not spill one ounce of sweat on a training walk.

Not one!
5.

Relax, rejuvenate and refresh…kind of like reduce, reuse, recycle…only different.
I relaxed as much as I could while dodging hail and combating pneumonia.
Most definitely the funniest part of the trip happened on a walk with my friend Dawn, the instigator of building our tarp thingy.

She had seen it on a camping trip last summer and knew we must have one.

Anyway, while on the walk I pointed out an officially store purchased double sized pop-up.

She stopped dead in her tracks, gawked and said, "You mean you can BUY one of those things."
She couldn't believe I hadn't at least mentioned we could buy one during the process of designing and building our own.

I just thought she wanted the joy of creating.

Who knew?

Anyway, Matilda, that's what we named our glorious tarp thingy, is bigger, better and much cheaper than any store bought double sized pop-up tarp thingy.

Even though it does take a village to put it up.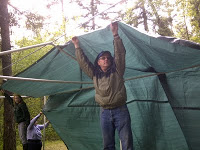 Mark setting up Matilda
But Matilda did her job during our 20 minute hail storm. The ground was a mid-January white but we were as cozy as could be under Matilda's protection. It was a proud moment.
So I only accomplished one and a half out of the five on my list.

But t

hat was all this single chick could handle under the circumstances.
Question: If you knew you could make something cheaper than you could buy it, which would you choose? Build or Buy?