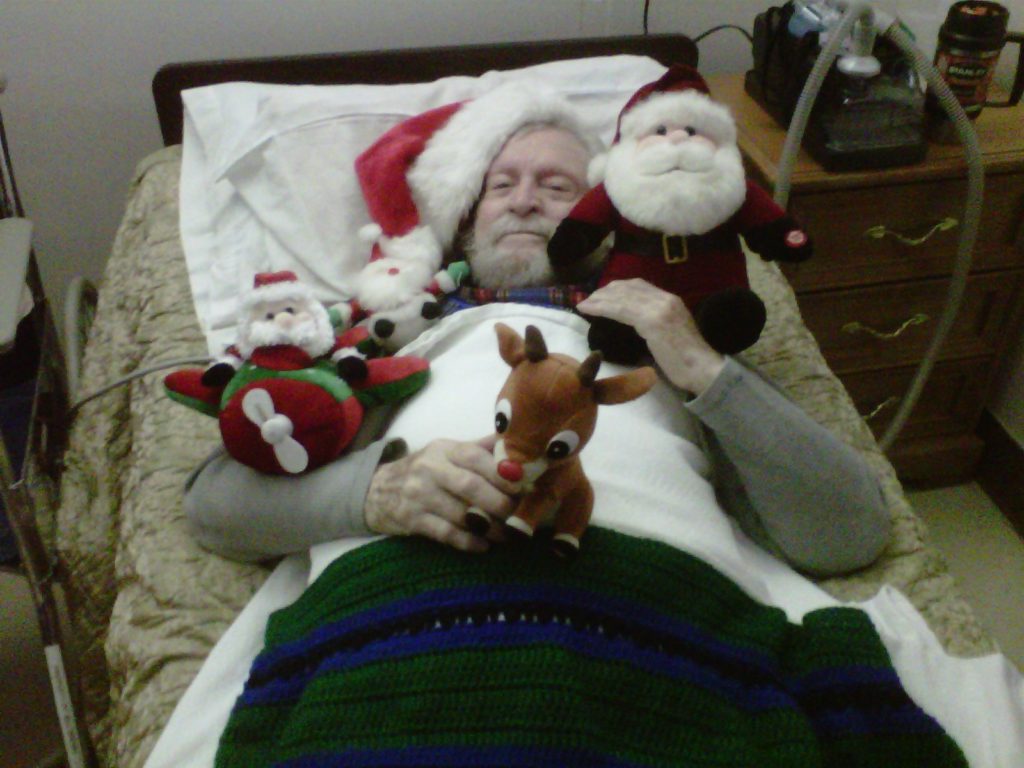 Daddy loves Christmas wind-up toys.
I am so blessed to still have my 93 year-old dad in my life.

Maybe I never married because I couldn't find someone as wonderful as Bill Brown.

He is a tough act to follow.

Watching my father hold hands with mother after 50 plus years of marriage warms my heart and makes me smile.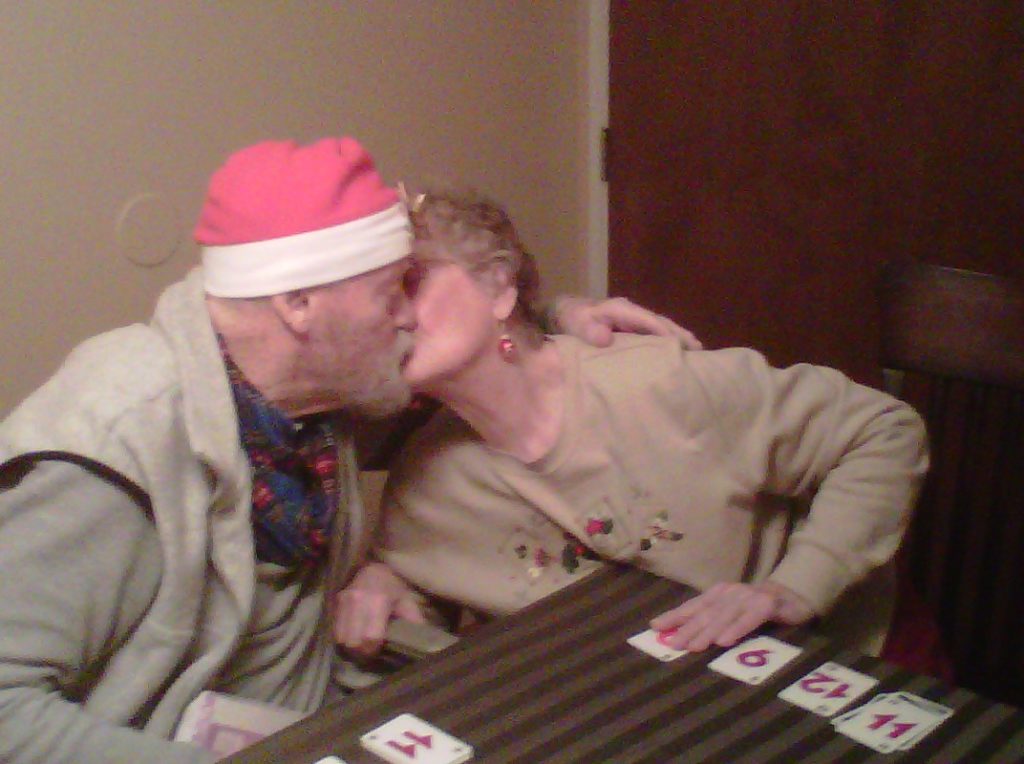 My parents making out during a card game last Christmas.
(Get a room!)
He is the best dad around!
Question: What are some of your favorite memories of your father?